Part Time Administrative Assistant
Fenix Heating & Cooling – Wichita, KS
Join our team! Fenix Heating and Cooling is looking to add a PART TIME ADMINISTRATIVE ASSISTANT to help in our office located at 802 W 2nd St N in Wichita, KS.
JOB REQUIREMENTS
Prior administrative experience.
Excellent computer skills, especially typing.
Attention to detail.
Desire to be proactive and create a positive experience for others.
Proficient in Microsoft software, including Microsoft Word & Microsoft Excel
RESPONSIBILITIES / DUTIES
Handling office tasks, such as filing
Scheduling service calls
Screening phone calls and routing callers to the appropriate party.
Greet and assist visitors.
Maintain polite and professional communication via phone, e-mail, and mail.
SCHEDULE AND PAY
$12/hr.
20- 25 hour work week
Tentative schedule: Monday-Friday, 8:00-12:00 but can be flexible based on scheduling needs
CALL 316-942-4842 with any questions.
You can submit a resume or stop by our office at 802 W. 2nd St. North. and fill out an application.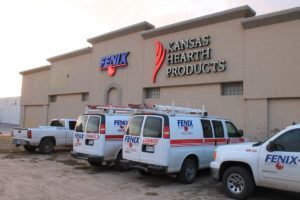 Trust the Fenix Comfort Heroes to rescue you from your HVAC problems. Don't wait until the first day of winter to discover your furnace is not working! Turn it on today. If it's not running properly, contact us and we'll work to get your system fixed before the first frost.
Join the Fenix Protection Plan Service Program today! You'll receive some nice benefits, like 20% off all parts and labor and having the peace of mind to know that your HVAC unit is being serviced by the best comfort specialists in Wichita!
Visit our showroom to see all our trusted products on display at 802 West 2nd St., just across from Wichita's new library, or give us a call at 316-945-4842.
Be sure to check out our current promotions to get the best deal on meeting your comfort needs!