Licensed HVAC New Construction Installer
Fenix Heating & Cooling – Wichita, KS.
Come work with us!
Fenix Heating & Cooling is looking to hire ONE FULL-TIME new construction installer. Must be capable of handling HVAC installs on newly constructed homes. This includes heating, air conditioning, ventilation and refrigeration equipment in accordance with Fenix Heating & Cooling's specifications and standards. We are looking for someone who is a great team player with exceptional customer service—someone who exhibits timely performance and high-quality work.
POSSIBLE $1000.00 SIGNING BONUS! after 30 days
$13-25 AN HOUR, PLUS INCENTIVES AND COMMISSIONS!
We are a stable company that cares about its employees as well as customers. In addition, Fenix is not a company that hires during the summer only to fire those employees during the winter. However, this means that there are typically longer hours in the summer, but a steady flow during the winter.
We are looking for the best. We offer health and life insurance, paid vacation and time off, 401k and much more!
REQUIREMENTS
1-4 years of experience
Valid driver's license and a clean driving record
Must pass a pre-employment drug screen and criminal background check
Team player
Good time management skills
Exceptional customer service skills
RESPONSIBILITIES / DUTIES
Install equipment properly

Including ductwork design and installation

Be neat and clean at all times
Attend training classes and training seminars as needed
Adhere to proper procedures when filling out paperwork
Keep company vehicle maintained and clean
Own all the required tools
Legible handwriting, as well as communication, smartphone and iPad skills
Completion of invoicing and other paperwork in the field
Must work well with others
Ability to work some evenings and weekends
If you are looking to be part of an amazing company and are a team player, then you have found the right company.
You can submit a resume or stop by our office at 802 W. 2nd St. North and fill out an application.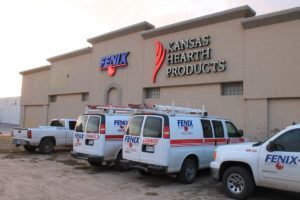 Trust the Fenix Comfort Heroes to rescue you from your HVAC problems. Don't wait until the first day of winter to discover your furnace is not working! Turn it on today. If it's not running properly, contact us and we'll work to get your system fixed before the first frost.
Join the Fenix Protection Plan Service Program today! You'll receive some nice benefits, like 20% off all parts and labor and having the peace of mind to know that your HVAC unit is being serviced by the best comfort specialists in Wichita!
Visit our showroom to see all our trusted products on display at 802 West 2nd St., just across from Wichita's new library, or give us a call at 316-945-4842.
Be sure to check out our current promotions to get the best deal on meeting your comfort needs!