Wichita's Heating and Cooling Maintenance Service
Fenix HVAC Maintenance Protection Plan
Our customers all across Wichita are our lifeblood here at Fenix Heating and Cooling. That's why we offer a Protection Plan Maintenance Service Program for our heating and cooling service as a special way of saying thank you for your loyalty! When you enroll in our one-year, prepaid Protection Plan Service program, you are immediately elevated to Preferred Customer status, meaning that you'll receive priority scheduling when you set up a heating and cooling service call.
Member Benefits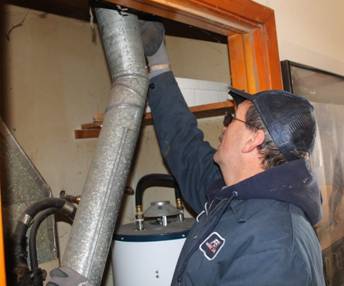 You'll also receive other benefits exclusive to the members of our Protection Plan Service Program, including:
A spring and fall maintenance checkups*
20% off all parts and labor
No overtime charges
20% discount towards ductwork or equipment relocation
10% off upgraded or added accessories
Not Covered by Protection Plan Service Program:
Planned Maintenance is not an insurance policy, and will not cover damage due to vandalism, theft, fire, flood, hail, or other "acts of God". This plan does not cover moving the unit, adding or changing ductwork, or electrical work. It does not cover cosmetic damage or asbestos testing, abatement or removal. This plan is not transferable to another address and is nonrefundable.
*Spring checkup must be completed by the end of July, and the fall checkup must be completed by the end of December.
We here at Fenix care deeply for our customers all across Wichita and the surrounding communities. To us, you're family. If you have any questions regarding our Protection Plan Service Program and how it can help provide the HVAC maintenance your home needs, don't hesitate to give us a call at (316) 945-4842.