Fenix Heating Repair
When the weather outside is frightful, a working heater in so delightful! Operating in Wichita for 30 years, Fenix Heating and Cooling knows that winters here get really, really, cold. To make sure that you're not left out in the cold, we're here to take care of all of you heating repair needs!
Even with regular maintenance, heating systems won't always be running at peak performance, but here are a common symptoms that might indicate that your system could use the professional touch of a comfort specialist here at Fenix:
Inaccurate thermostat
Poor air quality
Strange sounds
Decreased air flow
Fenix Heating and Cooling Repair Service
Fenix is experienced in servicing all variety of heating units, and we were named a Lennox Premier Dealer, so if own a Lennox HVAC system, then know that we are especially equipped to service it. But no matter what type of unit you have, our skilled comfort specialist will quickly diagnose and address your problem.
We at Fenix value honestly above all else. We operate on a non-commissioned basis, so we have no sales quotas to meet. Our only concern is to offer the quality service possible. We won't try to talk you into repairs you don't need, but if you will need them – and soon – we'll write you an estimate so that you can get the most life out of your current system before even considering to upgrade.
Save on Repair Costs
Maintaining your HVAC unit will go a long way in prolonging its life. The Fenix Heating and Cooling Planned Maintenance program helps you to make sure that your unit stays in good shape year-round. Planned Service members also receive discounts on parts and labor! Learn more.
We here at Fenix are always just a phone call away to assist you in any of your heating repair needs. Just give us a call at (316) 945-4842. If we can't help you over the phone, we can schedule a visit from one of our expert comfort specialists.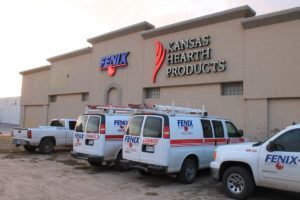 Join the Fenix Protection Plan Service Program today! You'll receive some nice benefits, like 20% off all parts and labor and having the peace of mind to know that your HVAC unit is being serviced by the best comfort specialists in Wichita!
Visit our showroom to see all our trusted products on display at 802 West 2nd St., just across from Wichita's new library, or give us a call at 316-945-4842.
Be sure to check out our current promotions to get the best deal on meeting your comfort needs!