Homeowner's Guide to DIY Heating & Air Conditioning Repair
Do It Yourself: Heater and AC Repair
During the frigid winter months and the blistering summer heat, your air conditioner and heater may be the single most important appliances in your home. There are some repairs that only the qualified comfort specialists here at Fenix are capable of handling, but if your unit begins to act up, there are few Do It Yourself steps that you can take to solve the issue on your own. Just think of how much embarrassment you would save if you called us only to discover that all you needed to do were replace a couple batteries.
If you have any questions, or are still having problems after undertaking these Do It Yourself steps, then – as always – we here at Fenix will be happy to help. Just give us a call at (316) 945-4842.
Check Your Filter
This is the single best place to begin. The filter is – after all – intended to be replaced or cleaned, so it's typically easy to locate and remove without the need for any specialized tools or opening the unit itself.
If it's been a while since you last cleaned or replaced your air filter, there's a good chance that it has become clogged with dirt, dust, and other debris. This can dramatically reduce airflow. If you remove your air filter and the frame is cardboard, that means that it should be discarded and replaced every 1-3 months. Take note of the arrow written on the filter; it should point toward the furnace. This signifies airflow direction, so ensure you put the new filter back in the right way. From here, there will be a filter size printed on the cardboard, which will help you in choosing a filter of the right size.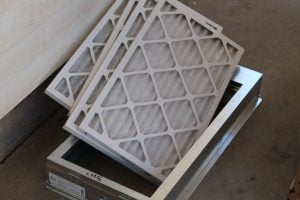 If your filter is a bit sturdier – perhaps made of plastic – then it's meant to be reusable. Just take it outside and give it a good rinse, and suck any stubborn dirt or dust away with your vacuum. Then let it dry completely before you reinsert it.
Read more: Why keeping your furnace filter clean is the most important thing you can do for your HVAC system.
Replace Thermostat Batteries
If your air conditioner or heater is suddenly acting odd, the Do It Yourself solution may be as simple as swapping out the batteries on your thermostat. Many thermostats are connected directly to the main power of your house, but there are also plenty that are powered solely by batteries.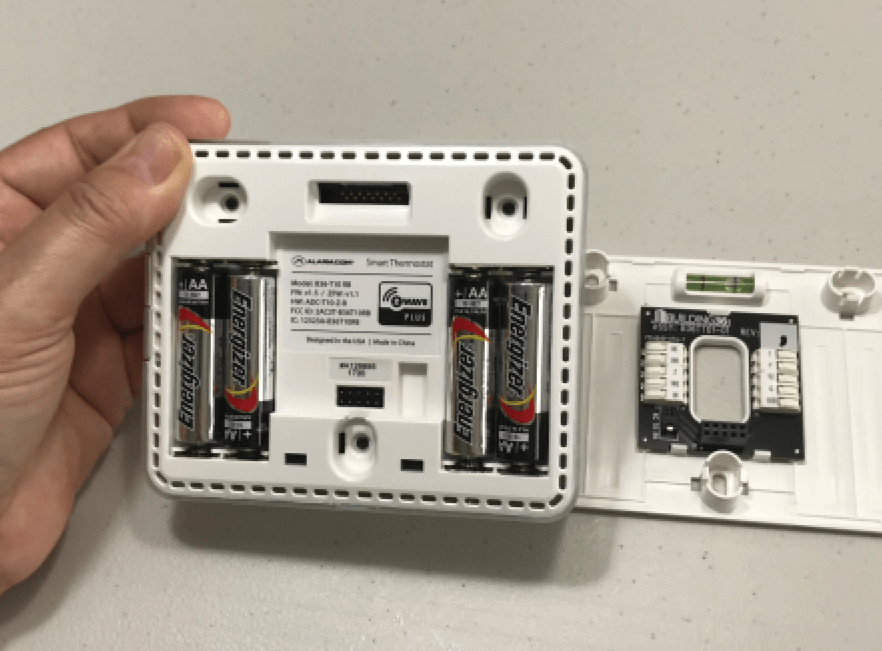 Furthermore, you might be surprised to learn that a thermostat—and subsequently your HVAC unit—may start to act funky (for lack of a better word) before the batteries have been completely drained.
So if your heater or air conditioner has stopped functioning properly, or if it's randomly shutting off, and you have a thermostat powered solely by batteries, there's a decent chance that the charge is beginning to run out. A new set should fix your problems, but make sure the power to the furnace is off before replacing the batteries. If you swap out the batteries and the situation doesn't improve, your thermostat itself may be beginning to go out. If this is the case, then give Fenix a call at (316) 945-4842.
Bonus Tip: These may seem obvious, but if you're in a house with a large family, or a plethora of roommates, other people may be tweaking the thermostat without alerting anyone else in the household. Some like it cold, and some like it hot, after all.
Read more: Buyer Beware: What you need to know before buying & installing a new smart thermostat.
Flip a Switch
This may seem like an obvious solution, but oftentimes furnaces or ACs can have a switch associated with them. If there's a simple light switch somewhere near your unit, then there's a high probability that it will control that specific electrical circuit. If this is the case, then this switch must be left on in order for your unit to continue functioning. If this proves difficult in a house full of friends or family members, a friendly sign may be of some help.
Read more: Getting your furnace ready for winter.
Check Your Breakers
If your heating or AC unit suddenly stops working, it might have tripped your breaker, especially if you have any non-typical devices or appliances that draw a lot of power plugged into the same circuit– space heaters, washers, dryers, microwaves, etc. Just unplug any problem appliances and give the breaker a flip.
For anyone unaccustomed to flipping breakers, as intimidating as it might seem, it's quite simple. Breakers have an on and off position, and any switch that's currently resting in the center has tripped. Just flip it to the off position, then back to the on.
If the breaker is tripping repeatedly – without anything new on the circuit – then that could be signaling an electrical issue that will have to be looked at by a professional. We here at Fenix are more than happy to recommend someone if you give us a call at (316) 945-4842.
Read more: Troubleshooting steps for a furnace blowing cold air.
Inspect Your Outside Unit
Lastly, you can step outside and look at the unit. After a heavy storm, or if you've just neglected to clean it after a few seasons, then it could have easily built up dirt, or have branches/leaves lying against it in the event of that storm.
Similarly, if your air conditioner has frozen over, then you might need the help of one of Fenix's professionals. First, though, you must thaw the unit; we can't do anything until then. Just turn the blower fan on and the cooling feature off from the thermostat, or the AC itself, and wait for it to thaw, typically 3-4 hours. At this point, you could resume normal operations to see if the unit freezes again – if the issue were environmental, but if freezes again, your unit may need to be repaired by a professional, and we at Fenix are happy to help.
Heating and AC repair may seem like a daunting proposition, especially during those blistering summers and shivering winters. But the above Do It Yourself steps will give you plenty of ways to solve any potential issues yourself, and if these all come up short, then Fenix is here to help ensure you don't have to weather the weather for very long. Just give us a call at (316) 945-4842.
Read more: Help for when an air conditioner freezes up.
DIY Heating & Cooling Helpful Articles: