Switching from a portable humidifying unit to an entire home humidifying system comes with much less maintenance, but it is not completely maintenance-free. And often, the little work that is required is a confusion for some homeowners.
Whether you want to know how to regularly maintain and clean your home humidifier, or you need to fix whatever is keeping it from providing adequate humidity levels, let the experts at Fenix here in Wichita help. Our technicians field questions about humidifier maintenance often and are regularly relied upon to get these systems back up and running properly.
Here is some basic information to help you understand some of the most common issues. This information is provided merely to help supply initial assistance for your efforts, but you should always refer to your unit's operating manual for its specific needs, functions, and safety information.
Regular Maintenance Service for your Whole Home Humidifier
How often? You should have your system serviced once a year. In addition, for units like the Lennox one installed by Fenix technicians, you should replace the humidifier pad in your unit at least once a year.
What should NOT be cleaned? Do NOT clean the mineral scale off the bottom of the water distribution tray. It is normal for some mineral deposits to form there as it dries between humidification cycles and can actually help distribute water in the tray. But if there are enough mineral deposits to block the openings, they should be removed as part of the maintenance of your unit.
Our skilled Fenix technicians in Wichita can be called upon to handle your unit's regular cleaning and maintenance and also to address any problems that are keeping it from working properly.
Troubleshooting Issues with your Humidifier
Before attempting to clean or address maintenance problems yourself, ensure that the unit is turned off and unplugged. Also be sure to follow all the safety precautions included in your system's manual.
Humidifier is making noise
Likely reason: The drive mechanism is clogged, or the fan motor is not lubricated enough.
Fix: Clean the fan, nozzle, and the water reservoir.
Prevention: Regular cleaning and maintenance should keep this from happening.
The unit is leaking
Likely reason: The water panel is corroded or plugged closed.
Humidifier isn't working effectively enough
Likely reason: The water panel needs replaced.
Check out this operation guide for more solutions to common problems with your whole home humidifying system.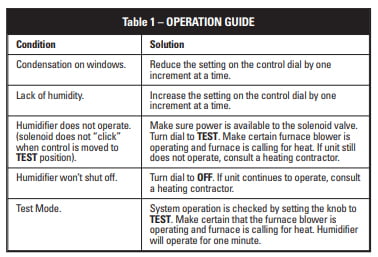 Always refer to your unit's manual for specific maintenance information and instructions and always be sure to follow proper safety steps regarding water and power shut-off before opening and accessing parts inside the humidifier unit.
For a full explanation and instruction on the maintenance and cleaning of the Healthy Climate® Humidifier that Fenix installs, checkout this manual.
Wondering if a whole home humidifier is right for you? Just ask! Stop by our location in Wichita or give us a call. We would be happy to talk to you – no sales tactics involved – about the benefits and factors of installing one for your home. You can learn about the sound installation methods and stringent quality control measures Fenix technicians will take if you determine this type of humidifying system is right for you.
As a Wichita Premier Lennox Dealer, Fenix technicians have installed the Healthy Climate® brand of whole home bypass humidifiers in homes across the Wichita area. We can also handle the regular maintenance for your system. These units use your air handler or furnace fan to direct humidified air through your home. Stop by our Fenix showroom and you will see what these whole home humidifiers will look like in your home!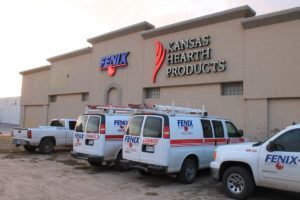 Trust the Fenix Comfort Heroes to rescue you from your HVAC problems. Don't wait until the first day of winter to discover your furnace is not working! Turn it on today. If it's not running properly, contact us and we'll work to get your system fixed before the first frost.
Join the Fenix Protection Plan Service Program today! You'll receive some nice benefits, like 20% off all parts and labor and having the peace of mind to know that your HVAC unit is being serviced by the best comfort specialists in Wichita!
Visit our showroom to see all our trusted products on display at 802 West 2nd St., just across from Wichita's new library, or give us a call at 316-945-4842.
Be sure to check out our current promotions to get the best deal on meeting your comfort needs!