The Lennox Plant Tornado
Weathering the Storm: Fenix Remains an Exclusive Premier Lennox Dealer
Living in Kansas, we all know the devastation that can come from a tornado. But it was a massive tornado that touched down more than 400 miles away that recently led to potential problems for our Wichita company.
July of 2018, an F3 tornado struck the town of Marshalltown, Iowa. Not only did the storm rip through its historic downtown and flatten homes, the massive tornado devastated Lennox International, a major manufacturing plant that had been in the central Iowa town for more than a century.
The tornado ripped off the roof and tore massive chunks from the nearly 1 million-square-foot Lennox facility which is one of Marshalltown's largest employers. Fortunately, none of the 1400 Lennox employees were injured, but this catastrophic storm caused the production of Lennox products at this facility to come to an immediate halt.
The effects of this Iowa F3 tornado were immediately felt by us at Fenix here in Wichita. Lennox is the company that provides the best equipment when it comes to heating and cooling. And that's why Lennox is the only brand of HVAC systems our Fenix technicians provide and install.
At Fenix, we were left with a major dilemma. Our commitment to serve our customers with only the top HVAC brand of equipment left our warehouse empty. We worried we wouldn't be able to provide the quality and timely service we have always promised and delivered. We searched for other providers of HVAC systems but were not satisfied they would measure up to providing the most excellent level of comfort all homeowners deserve to rely upon. As hard as we tried, we found no match to the Lennox brand of heating and cooling systems.
Fortunately, Lennox International announced that they would rebuild their Marshalltown plant and stay in operation.
That means Fenix can continue serving Wichita and the surrounding community with only the top-quality Lennox products you've relied upon from us for more than 30 years.
We are thankful that Marshalltown's Lennox International facility will rebuild and will continue providing excellent HVAC systems as well as providing employment to so many Iowans. We feel fortunate that we will still offer only the best products to our customers across the Wichita area today, tomorrow, and into the future.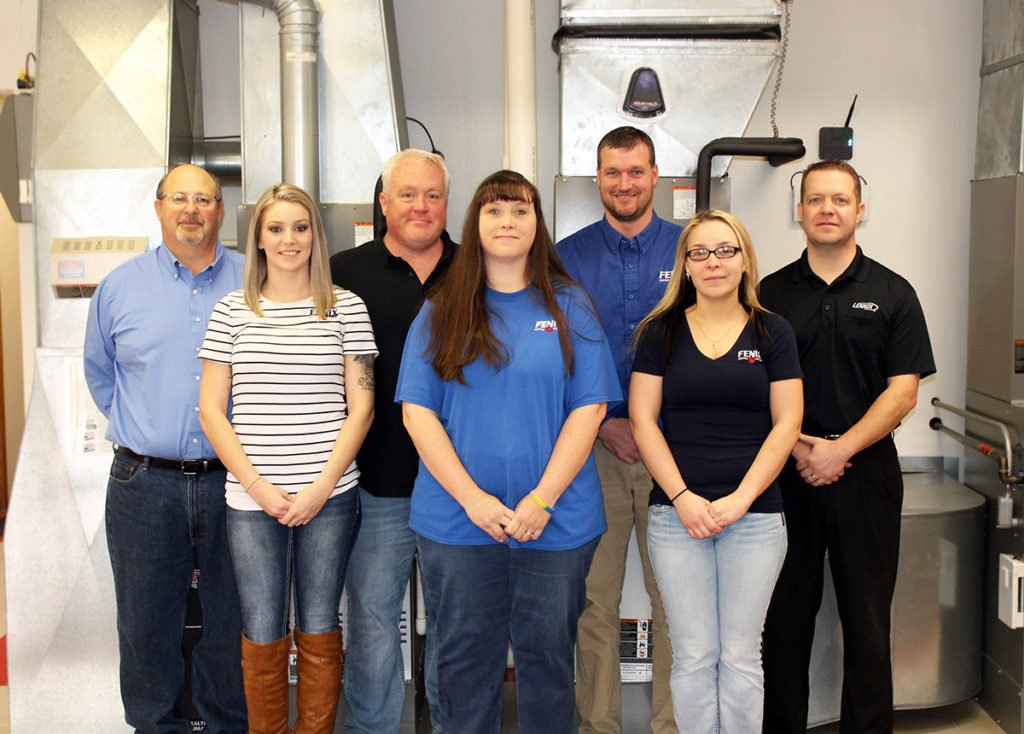 Also, we are incredibly thankful to our loyal customers for their patience and understanding as we worked through those first few months after the devastating tornado.
With gratitude and appreciation,
-the entire Wichita Fenix family
This drone video shows the destruction of the Lennox facility in Marshalltown, Iowa where an F3 tornado tore off the roof of the 996,000-square-foot facility.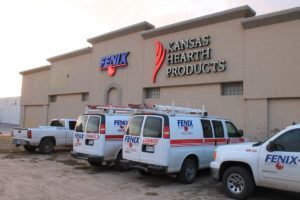 Learn more about Lennox brand products and why they are the best option for your home's heating and cooling needs. Check out our latest promotions and visit our showroom to see all our trusted products on display at 802 West 2nd St., just across from Wichita's new library, or give us a call at 316-945-4842.