Fenix's Experience on Extreme Makeover – Home Edition with Bob Cook Homes in Derby Kansas was a pleasure. All of Wichita banded together to help former Wichita State University Shocker baseball player, Carl Hall, who had been paralyzed from the neck down in a car accident.
The team behind Extreme Makeover heard his story and chose to do what they do best, and Fenix was there to install a brand new Lennox HVAC system and Wichita Sheet Metal. Fenix donated all the labor and our suppliers donated all of the equipment and material.
A lot of other technology went into the house as well, all in an effort to help Hall with day-to-day living, not to mention and gym and batting cage, as well as voice-controls for the house's doors and lights.
Below you'll find a few pics showing Fenix's participation in the build.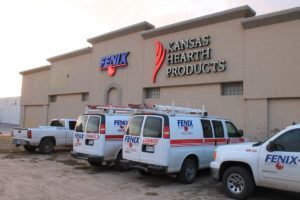 Trust the Fenix Comfort Heroes to rescue you from your HVAC problems. Don't wait until the first day of winter to discover your furnace is not working! Turn it on today. If it's not running properly, contact us and we'll work to get your system fixed before the first frost.
Join the Fenix Protection Plan Service Program today! You'll receive some nice benefits, like 20% off all parts and labor and having the peace of mind to know that your HVAC unit is being serviced by the best comfort specialists in Wichita!
Visit our showroom to see all our trusted products on display at 802 West 2nd St., just across from Wichita's new library, or give us a call at 316-945-4842.
Be sure to check out our current promotions to get the best deal on meeting your comfort needs!