SEER Rating – Seasonal Energy Efficiency Ratio
The SEER rating (seasonal energy efficiency ratio) is there to help you judge the cooling efficiency of every Lennox air conditioner that Fenix installs. Don't let the acronym scare you! The SEER rating is essentially miles-per-gallon, like in your car, only for your AC.
Think of it this way: SEER is simply referring to how well your unit can cool compared to its power input. In more mathy terms: it's the cooling provided (in BTUs) divided by how much energy is consumed (in watts).
Think of SEER Like Your Car's MPG – But for ACs
Your car may get an average of 30 MPG, whereas the most efficient ACs, such as the ones manufactured by Lennox, have a SEER rating of up to 21, which is also typically the most efficient ACs you'll find. And if your AC is older than 2015, then you should definitely be taking notes of its SEER rating.
On January 1st, 2015, the EPA mandated that any AC units installed after this date must have a SEER rating of at least 13. After all, heating and air condition systems are among the biggest power draws in your home. Prior to this regulation, ACs could have SEER ratings in the 4-8 range, which – as you might imagine – is no good for efficiency.
SEER Rating, the Good and the Bad
So if you're using an air conditioning system that's older than that, there's a good chance that you'll save a lot of money by allowing Fenix to install a highly efficient Lennox system. Imagine the amount of money you'd save by upgrading your current HVAC system, which is say a 8, with a system rated at 21.
Of course, much like your car and its MPG, the seer rating represents the maximum possible efficiency of your unit under perfect conditions. This includes making sure that you've picked the right unit for the size of your home, and that it's installed correctly – two aspects that are insured by doing business with Fenix.
Shoddy ductwork and window leaks can also lower your AC's SEER rating, and Fenix would be happy to ensure those aren't problems, either.
Contact us today, or give us a call at 316-945-4842, to decide which unit is perfect fit for your home, and remember don't wait until the first day of summer to turn on your AC! That's what everyone else does. Turn it on today – right now. Waiting until the first hot day of summer, like everyone else, equates to a lengthy wait when you discover that every HVAC company in Wichita is booked for weeks!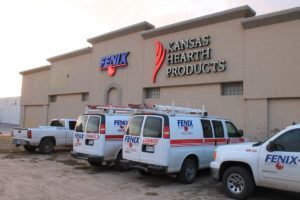 Trust the Fenix Comfort Heroes to rescue you from your HVAC problems. Don't wait until the first day of winter to discover your furnace is not working! Turn it on today. If it's not running properly, contact us and we'll work to get your system fixed before the first frost.
Join the Fenix Protection Plan Service Program today! You'll receive some nice benefits, like 20% off all parts and labor and having the peace of mind to know that your HVAC unit is being serviced by the best comfort specialists in Wichita!
Visit our showroom to see all our trusted products on display at 802 West 2nd St., just across from Wichita's new library, or give us a call at 316-945-4842.
Be sure to check out our current promotions to get the best deal on meeting your comfort needs!