3 Factors That Affect the Lifespan of a Home Heating System
A furnace is a key component of any home, and it is important to know how long one will last. Furnaces are typically designed to last for up to 20 years. But many things can lead to an early furnace failure or cause it to stop working efficiently and adequately prematurely.
Furnace Life Compared to other Home Appliances
The lifespan of your furnace depends on the type you have installed in your home and how you use it. Let's take a look at some common factors that affect furnace lifespan.
1. Where You Live
How much you rely upon your furnace is a key component of how long you expect it to last. Here in Kansas, we experience all the seasons and sometimes quite extreme versions of them.
If you had your furnace installed by a reliable heating and cooling company in Wichita, then you should expect that the proper furnace was installed for your home's needs and was installed correctly. Installing a new furnace requires trained and experienced HVAC technicians. The first way to ensure your furnace will last a long time is simply to get the right one installed correctly. A furnace designed to function in a moderate climate may not last as long if you spend a lot of time heating your home.

2. Furnace Age and Manufacturer
As with any appliance, it gets old over time. Knowing the age of your furnace is important because older furnaces are more likely to break down or leak than newer models. This does not mean that a brand-new furnace will never fail. However, they do have better parts and insulation that can keep them running longer than older ones.
Not all furnaces are built the same. A significant factor in how long a furnace will last does rely upon the brand of furnace your home has. Some furnaces are built better and can be expected to last longer than lesser brands.
The Lennox brand of furnace has always been counted on as an HVAC manufacturing company that delivers on its promise of high efficiency and durability. That is why Lennox is the only brand of furnace and air conditioning that Fenix installs.
3. Furnace Maintenance
In addition to having a high-quality brand of furnace in your home, you want to make sure to keep up on regular maintenance. That is the best way to make sure it runs well and for a long time. Fenix Heating & Cooling provides professional furnace maintenance service to people across the Wichita area.
Furnace Maintenance Tip:
Have an HVAC professional inspect your furnace every year before the coldest part of winter comes upon us. An inspection is a good idea, even if it worked well the last time you used it. An annual furnace inspection by a trained professional will help avoid costly repairs down the line, like leaks and cracks, which can cause major problems with your heating unit over time.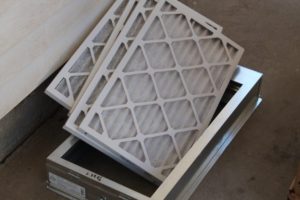 Whether or not you have professional maintenance done on your system, you still want to handle the important step of changing the air filter regularly. A dirty or clogged air filter can cause an extensive array of problems for both your furnace and air conditioning system.
A furnace usually lasts between 15 – 20 years for homeowners who keep up with their furnace's general upkeep by having it serviced regularly or doing basic maintenance tasks.
The Longevity of Gas vs. Electric Furnaces
Which kind of furnace will last the longest? There is no major difference between a gas furnace and an electric furnace when it comes to longevity. In fact, both types typically last between 15 – 20 years, so it really comes down to personal preference when choosing between gas or electric.
What Can a Homeowner Do to Make Their Furnace Last Longer?
Beyond the regular maintenance needs of your heating system, you want to be on the lookout for potential signs of damage. Getting a minor issue repaired while still small may save you from a bigger and more expensive problem later. Plus, it will likely extend the life of your home system.
Read more about some types of furnace problems
Today's furnaces and heating units are much more advanced. Changes and improvements in the HVAC industry mean you can purchase a furnace that should last longer than the one you currently have in your home. A new furnace will be more energy-efficient and easier to maintain. If you are wondering about getting a new furnace installed in your home, contact Fenix for a free estimate.
For replacement, repair or maintenance, call the Fenix Heating & Cooling comfort specialists at (316) 945-4842.
Furnace Life Compared to other Home Appliances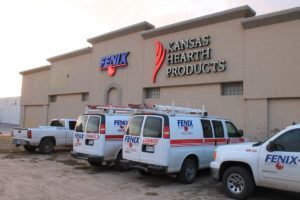 Trust the Fenix Comfort Heroes to rescue you from your HVAC problems. Don't wait until the first day of winter to discover your furnace is not working! Turn it on today. If it's not running properly, contact us and we'll work to get your system fixed before the first frost.
Join the Fenix Protection Plan Service Program today! You'll receive some nice benefits, like 20% off all parts and labor and having the peace of mind to know that your HVAC unit is being serviced by the best comfort specialists in Wichita!
Visit our showroom to see all our trusted products on display at 802 West 2nd St., just across from Wichita's new library, or give us a call at 316-945-4842.
Be sure to check out our current promotions to get the best deal on meeting your comfort needs!